Happy May! As the flies by it's time for another playlist, this month bought to you by Sam Taylor of Tunecore UK.
With an artist-friendly model that pays out 100% of sales and streaming revenue, TuneCore is the world's leading independent digital distributor, and is proud to be the distribution partner to tens of thousands of independent musicians around the world. TuneCore will be at Great Escape Festival in Brighton on Saturday 21st May as headline sponsor of DIY Day – a series of panels and seminars for independent and emerging musicians. To find out more visit http://greatescapefestival.com/cmudiy-returns-to-tge
Take a listen to his favourite 10:
King Porter Stomp
Energetic, dynamic and refreshingly unique, King Porter Stomp showcase a new world sound to maximum effect. With afro funk horn lines, dub reggae rhythms, harmonious hooks and fast paced rhymes, the Brighton octet unite genres with ideas and create a music unlike any you will have heard before; "hard to pigeonhole, easy to recommend" (iTunes review).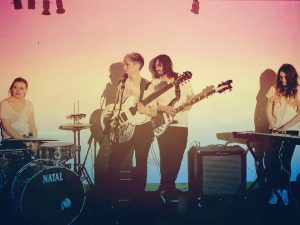 She Drew The Gun
Originally a vehicle for Roach as a solo performer the project has shape-shifted and evolved into a full band since its inception in 2013. Sian Monaghan who played drums on the LP, was first to join, and the band have played in a number of formations. They supported Fink on a month long UK and European tour in autumn 2015 as a three piece with Jack Turner on Guitar, latest addition Jenni Kickhefer completes the line up for their upcoming album tour in April.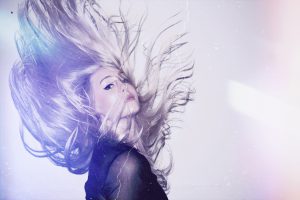 I Am Violet Skies
The word 'cinematic' is too frequently used to describe music with all the evocative power of a tax demand. Violet Skies' music, on the other hand, is too widescreen, sensuous and evocative to be contained by the word. As Violet herself puts it: "My sound balances a love for artists I grew up with, such as Joni Mitchell, Sting and Paul Simon, and the soundscapes of James Blake and Massive Attack." Violet, from Chepstow in South Wales, is poised for a banner year. Continuing her growth over the past two years into one of pop music's most unique young stars-to-be, Violet independently released the sonically huge "ONE DAY, THREE AUTUMNS" in January and stole the focus of critics around the world. She followed it up with "JEALOUSY," an R&B infused contemplation on love given away, which resulted in massive audiences at South By Southwest, features in Idolator and The 405 among others, and highly anticipated trips to Canadian Music Week as well as a tour of Germany to round out the spring.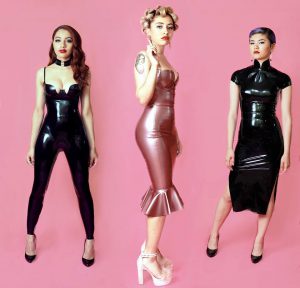 Skinny Girl Diet
This music is wonderful: brash, unafraid, reared and raised on my peers (Babes In Toyland, Heavens To Betsy, old school grunge). Female. Teenage. Reminds me of Skinned Teen a little, but it would. Riot Grrrl, like I always understood it … i.e. female empowering, and not scared to experiment with new musical forms, and not rooted. Exciting, because this music could go anywhere.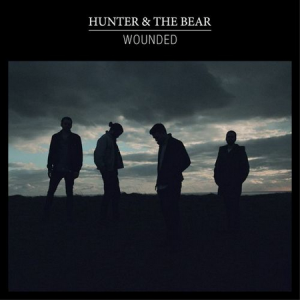 Hunter & The Bear
Hunter and the Bear has reached a new echelon with its latest release. The band is vulnerable yet strong. The act has upped its ante but Hunter and the Bear is still rising. The group's potential is unlimited but the future is now for the next significant band to come out of the UK.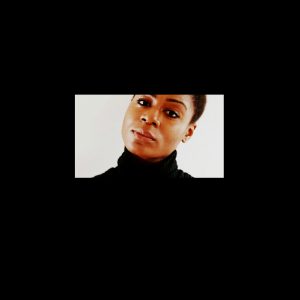 Echoes
Echoes is an enchanting Londoner with an unmistakeable tone that simultaneously haunts and soothes you.
"A voice that makes the hairs on the back of your neck stand up' : BBC INTRODUCING'
Powerfully honest lyrics, sung in that deep velvet vocal, rise over dark synths, swelling electronic beats & propelling percussion to steal your body & mind away.
Classic yet contemporary, 
ECHOES has opended for legends such as Sister Sledge & Alexander O'Neal, to Middle Eastern sensation Yasmine Hamden, to London hip hop trailblaizers The Streets.
Debut single 'Valentine' out now.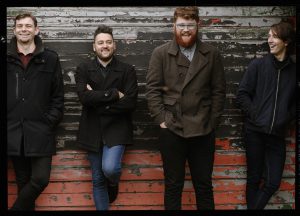 Dorey The Wise
Hailing from the seaside town of Hastings, Dorey The Wise embody the unstoppable DIY ethic of the UK music scene. Under their own considerable steam they've released a brace of cracking singles, had airplay from BBC 6 Music, Radio 2 and Amazing Radio, plus bagged live sessions with BBC Introducing and featured as FreshFave (Tom Robinson's Freshnet) and TunesWeLove Amazing Radio.  Live they've played in support of Example, Scouting For Girls and The Hoosiers and built a loyal and growing fanbase hooked on their indie exuberance, dark lyrical spin and dry humour.  2016 kicked off with their new single Breakdown gaining support from BBC Introducing – securing them a second live session, BBC Mark Forrest Show, and named BBC Introducing Track of the Day. Catch them live at a festival this summer, including Kendall Calling and Forgotten Fields.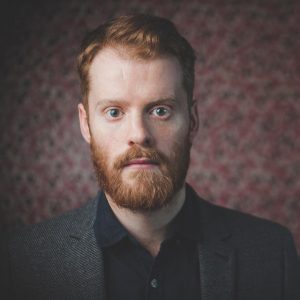 Ciaran Lavery
Ciaran Lavery found his musical voice through the simplest of means "…listening to old 80s singles on my sister's record player." Cutting his young teeth in various (often noisier) incarnations over the last decade – that voice is now as soothing as it is timeless. Ciaran crafts heart-on-sleeve acoustic pop in the vein of '29'-era Ryan Adams; full of passion and meaning, "I come from a tiny village; you could literally drive through Aghagallon in thirty seconds, but it's jam packed full of characters and real, genuine people. It's the type of place where if you're being an idiot someone will tell you. That's just how the environment was. I guess that sort of honesty comes out in my music."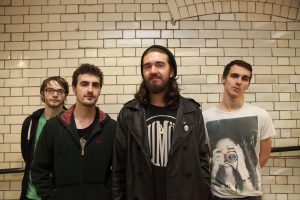 A Billion Lions
A Billion Lions are a 4 piece punk/rock band from Leeds/Bradford with an American influenced sound.  'Doomsday Babies' is their second official release.  A BILLION LIONS formed in Leeds in 2013.
Ferociously active in the areas gigging scene A BILLION LIONS gravitated towards End Of The Trail Records
with its (then) unique 'no contract, band owns everything, no strings attached policy'.
Debut release 'Torquay'  gained airplay from BBC 6 Music, XFM, Amazing Radio, BBC Intro and Planet Rock.  'Doomsday Babies' has built on the already considerable love in radio­land and blog­world for A BILLION LIONS with this feisty young band already likened to Henry Rollins, Pavement, Frank Turner,  Courtney Barnett and Blink 182.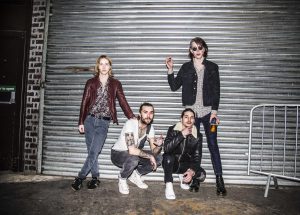 The Hunna
Making their debut in October of 2015 with their first single, "Bonfire," the UK four-piece have already carved out handful of songs with a sonic bombast that has garnered millions of Spotify streams, 5+ million video views and praise by the likes of Zane Lowe, Annie Mac and Huw Stephens. The band sold out 3 nights at London's Boston Music Rooms and by the time their second single, 'We Could Be' was unleashed, The Hunna's music was making waves in the iTunes and Spotify charts on a global scale.