This month's playlist has been curated by our friends at Fender.  They chose 10 of their favourite developing acts to form the Richer Unsigned 'Best of September 2016' playlist.  Listen below or tune in via our Spotify and Deezer channels. Scroll down to find out a bit more about the featured artists.
Cambio Sun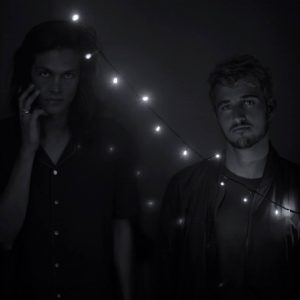 Born out of the childhood friendship between composer Charlie Tait and percussionist John Cleworth, Cambio Sun is one of Australia-via-London's most revered exciting young duos, set to release their much anticipated next single This is Beginning tomorrow (Friday 2nd Sept). You can catch them next playing live on the 27th September at the Servant Jazz Quarters, London – http://www.ticketweb.co.uk/event/245751
Future Theory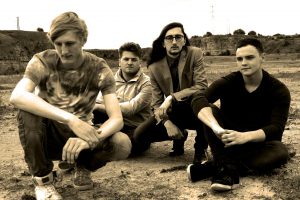 Future Theory was originally formed at music college in Lincoln by Chris, Jake and Rohan with Max joining the band shortly after. The band take inspiration from bands as contrasting in nature as Radiohead, The Verve, Pink Floyd and Audioslave. Drawing heavily from a diverse sonic palette with influences ranging from shoegaze, to alternative rock, funk and psychedelia, Future Theory have formed a distinctly moody, ambient sound. Having recently released two singles in 'Eye Of The Storm' and 'Horses', their debut EP 'Fools Dream' is set for an October release.
Owen Denvir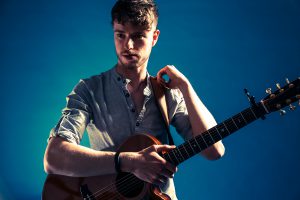 Training as a young orchestral viola player, Owen Denvir was drawn by the alternative sound of Bon Iver over Bach. These two styles of music influence his songwriting, which Hot Press magazine have described as "honest, personal… complex and affecting".
Anna Pancaldi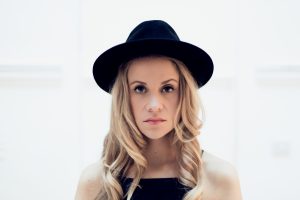 With Anna's second EP 'Dear Joey,' charting at #3 in the singer songwriter iTunes charts which she recorded with James Kenosha (Rhodes, Gavin James), Anna also launched it to a sold out crowd at St Pancras Old Church in April in London.
Anna has come off tour supporting Jake Isaac on his European leg, completed her first US tour playing NYC, Nashville and LA as a double headliner with Bryde, performing live on CBS TV LA. With her third EP recorded she will launch her upcoming single on October 12th, 2016 at St Leonards Church in Shoreditch, London.
Bryde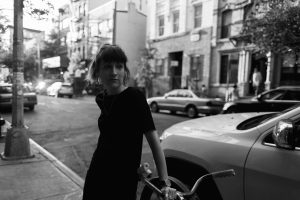 Originally from West Wales, Bryde is a London-based girl and an electric guitar singing fierce and fragile songs. Compared to the likes of Jeff Buckley, Sharron Van Etten, Ben Howard & London Grammar.
Meihaus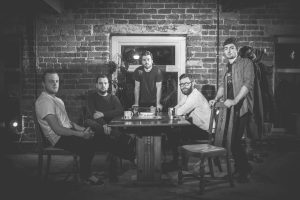 Meihaus create memorable and often intense alt pop/rock music from their studio in a converted mill in Bradford, England. They have been likened to influences such as; Fleetwood Mac, Tame Impala, Radiohead and Jeff Buckley.
2016 is shaping up to be an exciting time for the band, with new releases due throughout the year.
Sylvette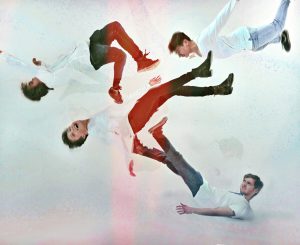 SYLVETTE formed in October 2015 after meeting in Manchester. Their unique sound is often said to be somewhere between Jeff Buckley, Morrissey and Led Zeppelin . Their popularity has spread from word of mouth from their exciting live shows around Manchester. Their debut EP is to be released very soon following their critically acclaimed single 'Sweet Sound' that was released in June.
JJ Rosa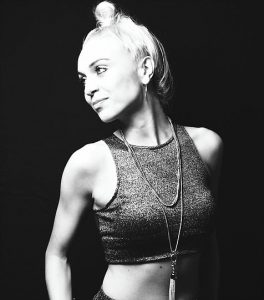 JJ Rosa is a stunning singer, songwriter and musician with phenomenal musical prowess. JJ not only possesses a wonderfully evocative voice but has many critical guitar fingers trembling in awe. JJ has been compared to Prince, however she's taller and less purple than the US legend, although those comparisons are not hyperbole. Her guitar wizardry is exhilarating and eye-watering; she can weave colourful patterns and summon biblical electricity; assuage stress and heartache with the merest lick of her guitar.
Berries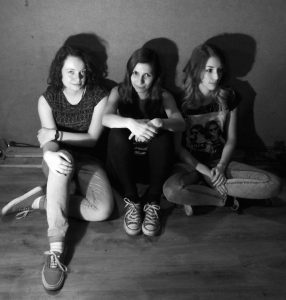 BERRIES are an exciting new energetic rock band based in London made up of friends Holly, Lucie and Lauren. They merge various different styles together to create their rather unique Alt/Rock/Blues infused sound earning them regular airplay on Amazing Radio and BBC London Introducing. They have performed all over the UK and are becoming well known for their charismatic stage shows and catchy guitar hooks. Their singles 'Waiting' 'Siren' and 'Written in Paint' have all been met with a very positive response from blogs and radio stations from all over the world and their debut EP 'Those Funny Things' is available from iTunes on October 14th.
EMP!RE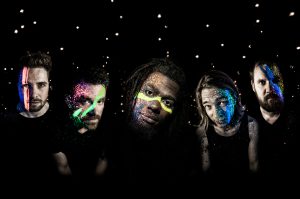 EMP!RE are an enigmatic five piece, rock band from the South West of England, that bend the rules defining 'genres' within music. Combining edgy metal riffs, with a vocal range reaching entirely new heights, this band are creating huge chorus' with masterful dynamics.